MetaCentrum (MetaVO) - Virtual Organization
Welcome to the MetaCentrum Virtual Organization portal!
MetaCentrum VO is catch-all virtual organization of the Czech National Grid Organization MetaCentrum NGI. MetaCentrum operates and manages distributed computing infrastructure consisting of computing and storage resources owned by CESNET as well as resources of co-operative academic centres within the Czech Republic. Users registered in MetaCentrum get access to a wide range of application software and utilities free of charge, for example Matlab, Maple, or Gaussian.
To become a MetaCentrum VO member, complete our application form, please. MetaCentrum membership is free for researchers and students of academic institutions in the Czech Republic, the members of the CESNET association.
.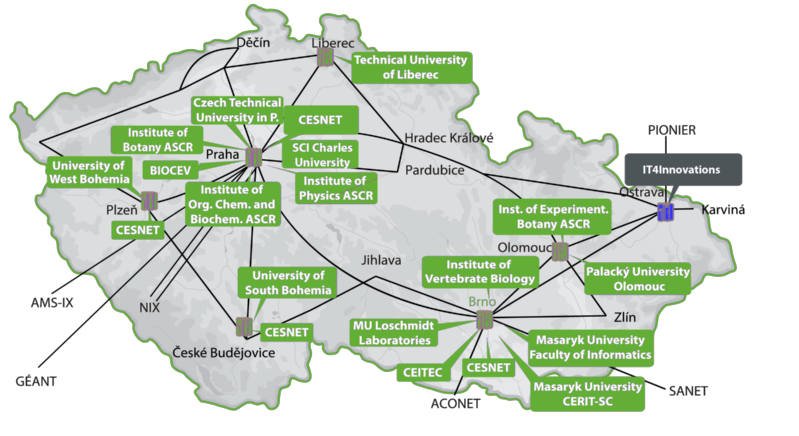 Last changed:Tue Nov 28 14:50:06 CET 2023