Kubernetes webinar invitation
Dear users,
we invite you to the webinar Introduction of Kubernetes as another computing platform available to MetaCentrum users
Containers, which are packages of micro services together with their dependencies and configurations, are increasingly used to create modern applications. Kubernetes is open source software for large scale deployment and management of these containers. It is also a Greek name for helmsman or pilot. Kubernetes is today the most widely used platform for hosting Docker containers and is supported by major market players (Google, Amazon, Microsoft) through the Cloud Native Computing Foundation.
At the webinar, the author from the CERIT-SC Kubernetes center will present a tailor-made solution to MetaCentrum users.
When
: Friday, March 18, 2022, 1 PM – 3
PM
Where
: online, ZOOM platform, invitation will be sent before the event to registered applicants
For whom
: MetaCentrum users
Lecturer
: RNDr. Lukáš Hejtmánek, Ph.D., Masaryk University, CERIT-SC
What you will learn
Introduction to Kubernetes.

[PDF]
Web with examples (in Czech) https://docs.cerit.io/docs/webinar1.html

Web applications launched from Kubernetes - Jupyter and Binder Hub.

Available applications for interactive work - Ansys, Matlab, RStudio.

We will show some in a practical example.

Example of running a custom application.
The technical requirements
A standard browser is sufficient for web applications.

To try Ansys / Matlab you need vncviewer (realvnc, turbovnc), for Mac OS users just need Safari browser.

To demonstrate

your own application, it is necessary to install the kubectl tool (will be shown in the webinar) and knowledge of normal work with the terminal.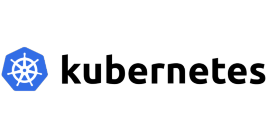 Ivana Křenková, 8. 3. 2022